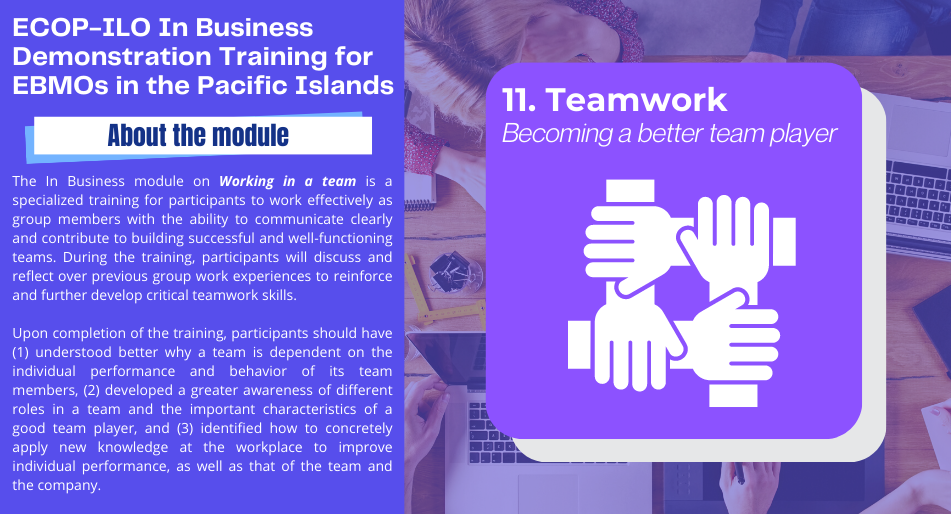 Working in a team
Becoming a better team player
The In Business module on Working in a team is a specialized training for participants to work effectively as group members with the ability to communicate clearly and contribute to building successful and well-functioning teams. During the training, participants will discuss and reflect over previous group work experiences to reinforce and further develop critical teamwork skills.
Upon completion of the training, participants should have:
Understood better why a team is dependent on the individual performance and behavior of its team members, 
Developed a greater awareness of different roles in a team and the important characteristics of a good team player, and;
Identified how to concretely apply new knowledge at the workplace to improve individual performance, as well as that of the team and the company.